Venum has its name in the martial arts. They manufacture high-quality gear and equipment for fighters. However, their prices are a bit higher than usual. But you get what you pay for. The best high-quality heavy bags are durable and provide a great user experience.
Here I'd like to briefly overview the best Venum heavy bags. These products are excellent, made from superior materials, and perfect for home and commercial usage.
Venum Vintage Heavy Bag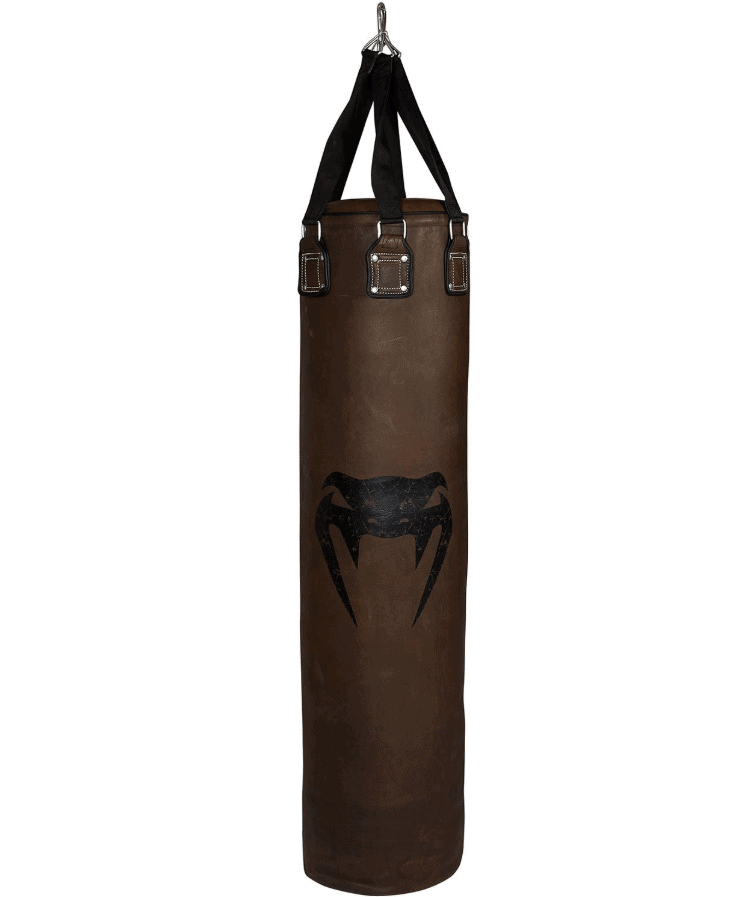 Well, this is the bag I'm dreaming about. It comes with real leather that provides the best kicking and punching experience. Plus, it lasts for a long.
It has a 35 cm diameter, a standard size suitable for any martial arts. Also, it comes with a bottom loop to connect it to the ground with an elastic cord. Hence, it will not swing so much during usage.
It is filled with fabric pieces; hence it is not so solid. It does not hurt your knuckles. You can also add other fillings quickly since it is a zip-top bag.
I love how this bag looks. It seems like we want back 70 years, but it is still a quality and stylish punching bag.
[content-egg module=Amazon products="us-B006CV5Y3E" template=list_no_price]
---
Venum Tramo Punching Bag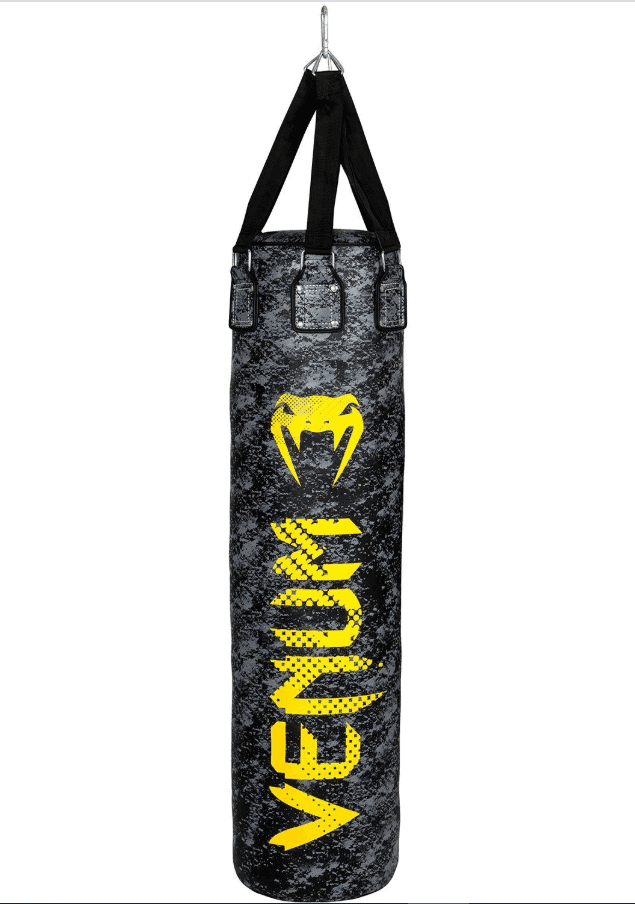 You can get this bag at a lower price, but it is covered with 100% synthetic leather. This material is still very durable.
It is filled with cotton wool. You may think that this filling is sagging, but there is a strap under the bag that prevents it. But you can easily refill or fill it with other material since it can be opened at the top.
Another great feature is that it does not come with chains. The fastening straps provide quiet usage. This is very useful if you do not want to disturb your family members. (My wife always shouts about the sound of the chains.)
The diameter is a bit wider than the previous model has. It is 38 cm, which may be a better option for beginners.
[content-egg module=Amazon products="us-B09HWYYKW7″ template=list_no_price]
---
Venum Hurricane Heavy Punching Bag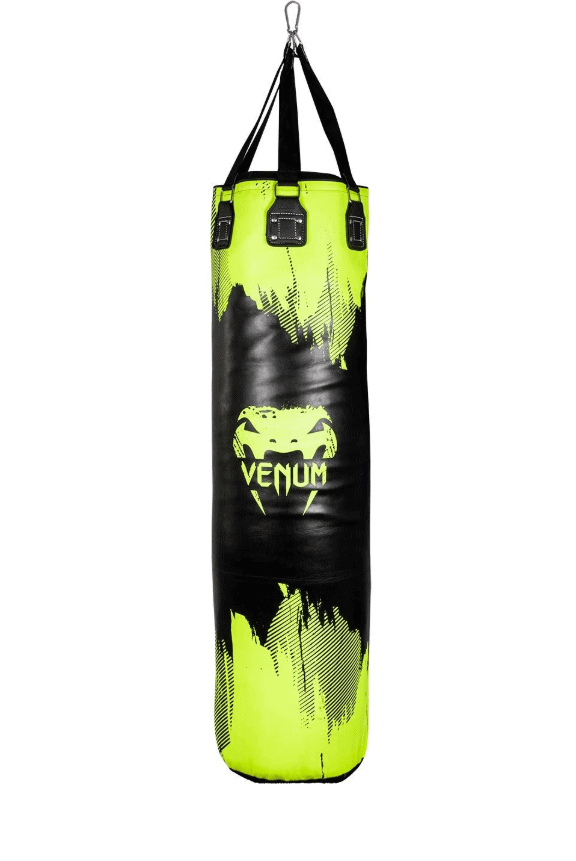 It is a 170 cm tall model making it a suitable bag for even taller people. It comes in cool colors.
The bag is made from Premium Skintex leather, a durable and skin-friendly material.
It is sold with a different filling that absorbs the hits. It is an inner foam absorbing system that provides an excellent punching and kicking experience.
Also, it comes with nylon straps for quiet training.
We should not forget that it is a handmade product, so the quality is guaranteed.
---
Verdict
These are just those models that I'd like to have in my home gym. But the winner is the Venum Vintage punching bag for sure. They have many other bags for various purposes, sizes, and prices. Also, it is not bad to check out their online store if you need quality fighting gear.